Public Lecture | Teacher Professional Ethics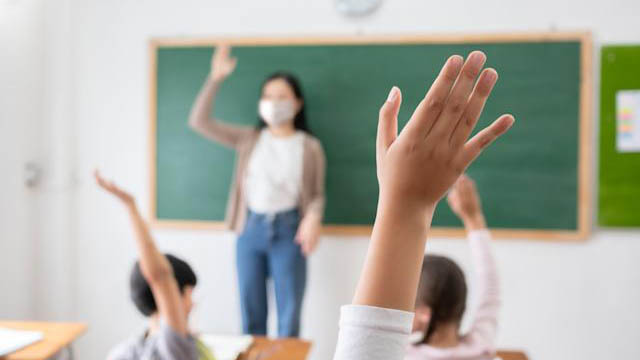 event
Public Lecture | Teacher Professional Ethics
The Faculty of Social Sciences and Education is hosting a Public Lecture on "Teacher Professional Ethics" with Dr. Kuok Sio Lai, on the 15th of March.
---
---
ABOUT THE TALK:
It is the patronising mission of professional teachers to "preach and teach". Teachers must have the professional ethics of "learning to be a teacher and performing well as a model for the youngsters".
The content of the public lecture explicates the implication of teachers' professional ethics from the four aspects: practical teaching, communicating with students, working with colleagues, personal development and certified appearance. As long as they have strict requirements on themselves in these four aspects and can continuously improve, every teacher can become an "exceptional teacher".
ABOUT THE SPEAKER:
Dr. Kuok Sio Lai, PhD Education
Dr. Kuok has engaged in education in Macau for decades. She taught in secondary schools and tertiary institutions in the early days, and later transferred to the public sector, where she successively served as the deputy director of the Higher Education Bureau and the deputy director of the Education and Youth Bureau. After retirement, she is still enthusiastic about education, serving as a member of the Higher Education Commission of the Macau Special Administrative Region Government, the Professional Committee of Teaching Staff and the Catholic Education Commission of the Diocese, and school board in two secondary schools.
---
DETAILS:
Date: Tuesday, 15 March 2022
Time: 18:30 – 20:00 Macau time (GMT+8)
Location: Don Bosco Auditorium, USJ Ilha Verde Campus Auditório Centenário de Fátima, USJ Ilha Verde Campus
Organised by: Faculty of Social Sciences and Education
Moderated by: Prof. Isabel Tchiang
*This Public Lecture will be conducted in Cantonese
**USJ Public Lectures are free to attend and members of the public are very welcome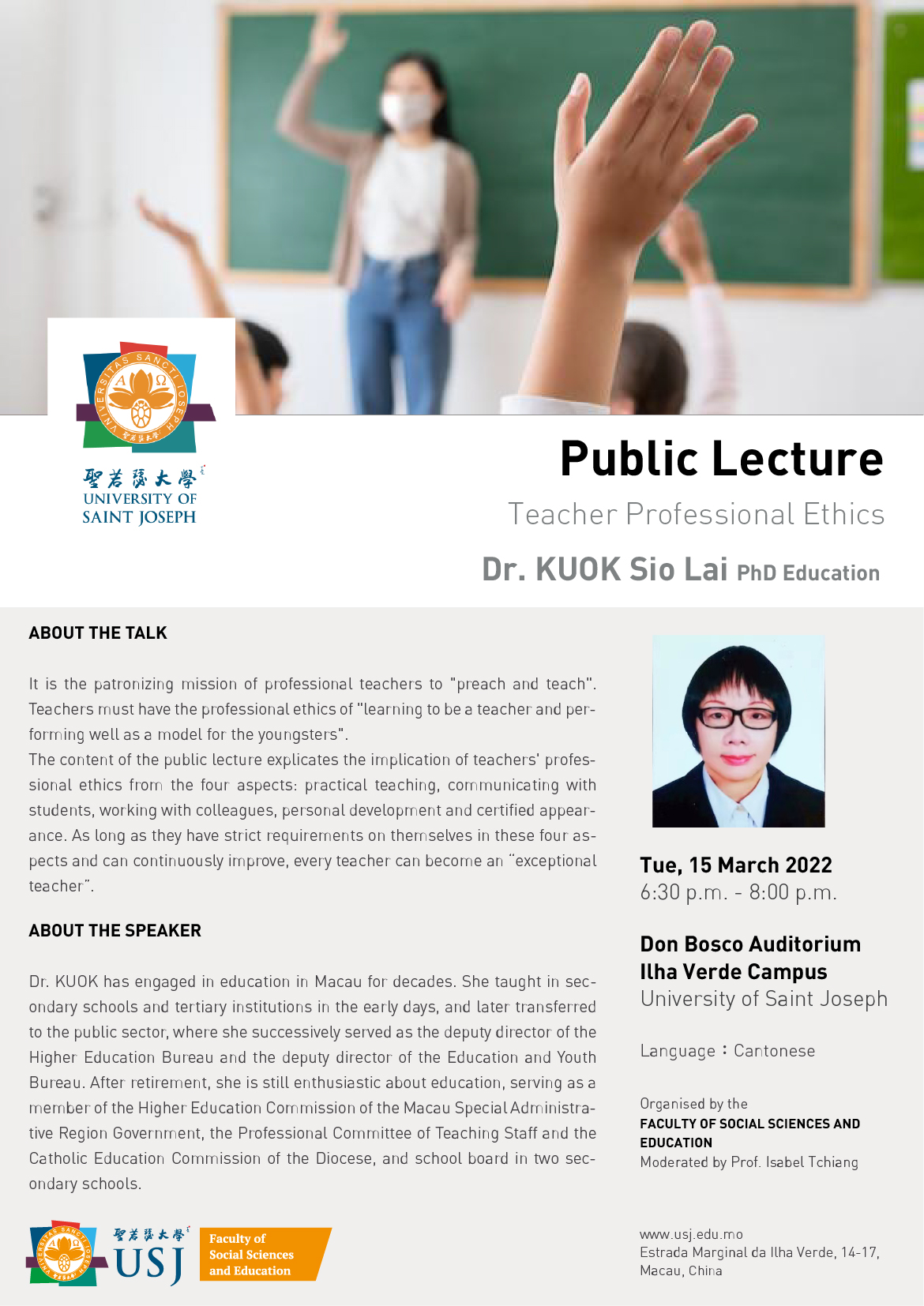 ---