Public Lecture | Rebuilding and Remembering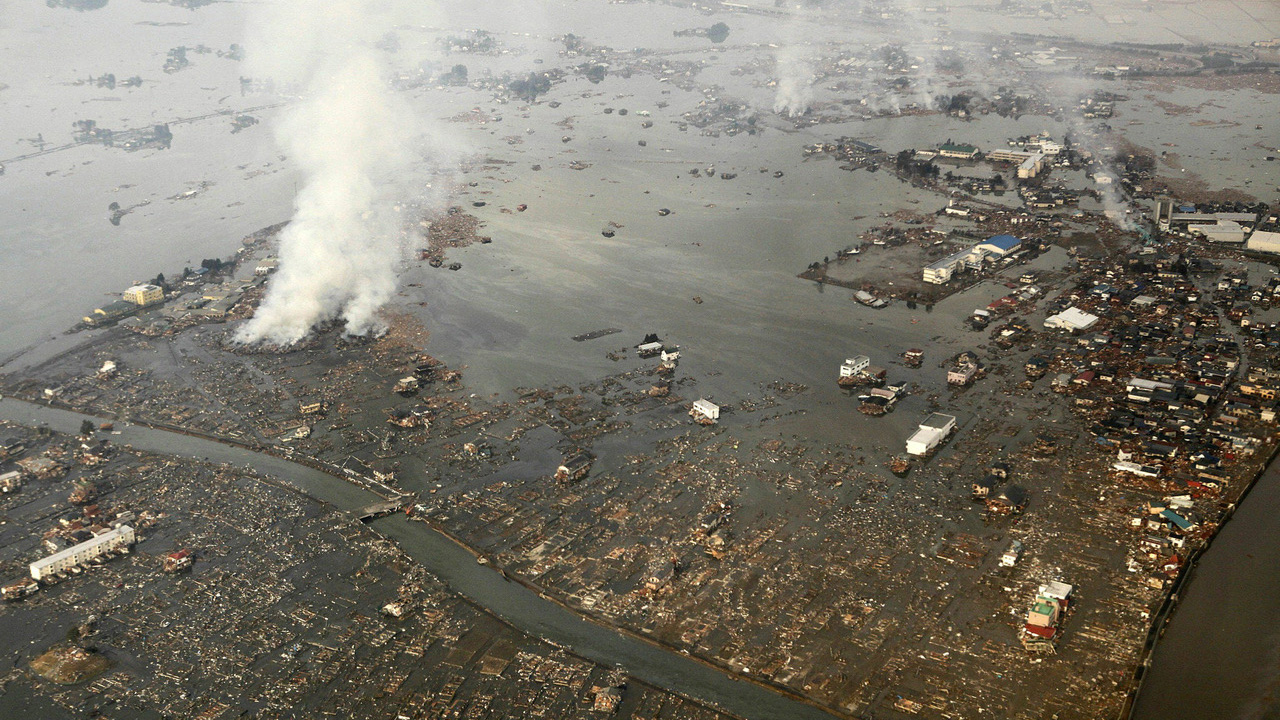 event
Public Lecture | Rebuilding and Remembering
The public lecture "Rebuilding and Remembering", organised by the Faculty of Arts and Humanities with guest speaker Prof. Thomas Daniell, will be held on March 8.
---
---
About the Talk:
This lecture will look at the ways that contemporary Japanese architects have responded to major catastrophes, in terms of both reconstruction and memorialization, from the atomic bombings at the end of the Second World War to the nuclear meltdown that followed the 2011 Tohoku earthquake.
About the Speaker:
Thomas Daniell is Professor of Architectural Theory and Criticism at Kyoto University, Japan. His books include FOBA: Buildings (Princeton Architectural Press, 2005), After the Crash: Architecture in Post-Bubble Japan (Princeton Architectural Press, 2008), Houses and Gardens of Kyoto (Tuttle, 2010; second edition 2018), Kiyoshi Sey Takeyama + Amorphe (Equal Books, 2011), Kansai 6 (Equal Books, 2011), and An Anatomy of Influence (AA Publications, 2018).
---
Details:
Date: Wednesday, 8 March 2023
Time: 6:30 p.m. – 8:00 p.m (Macau)
Location: Multimedia Room 604, 6/F, Ilha Verde Campus
Organised by: Faculty of Arts and Humanities (FAH)
Moderated by: Prof. Filipe Afonso
*Free event, open to the general public
*This Public Lecture will be conducted in English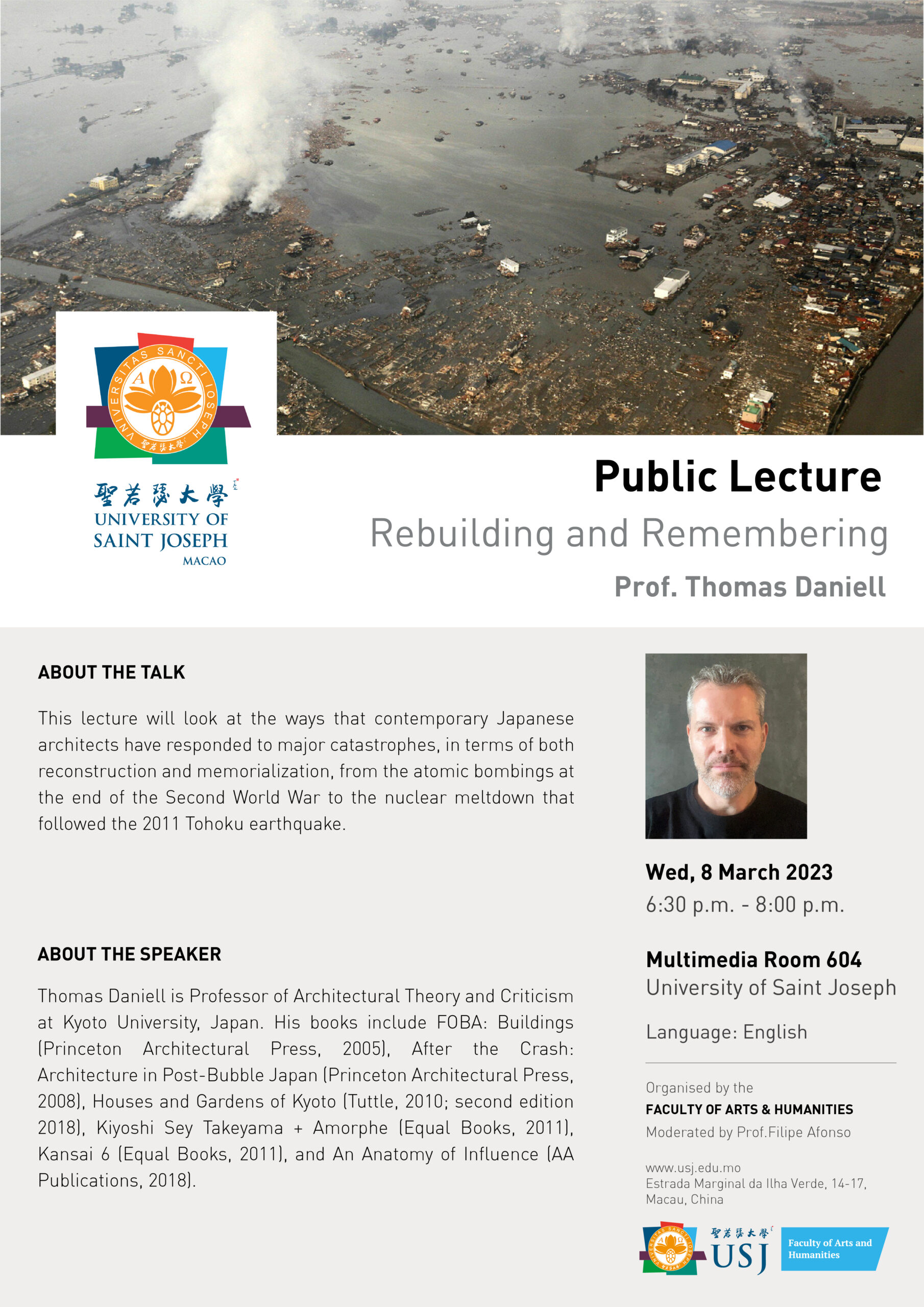 ---