Public Lecture: Reactable & Tangible Interfaces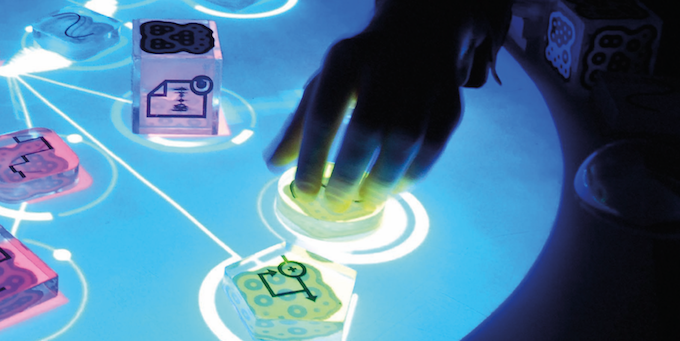 event
Public Lecture: Reactable & Tangible Interfaces
Public Lecture: Reactable & Tangible Interfaces by Faculty of Creative Industries on 25th February 2016.
---
---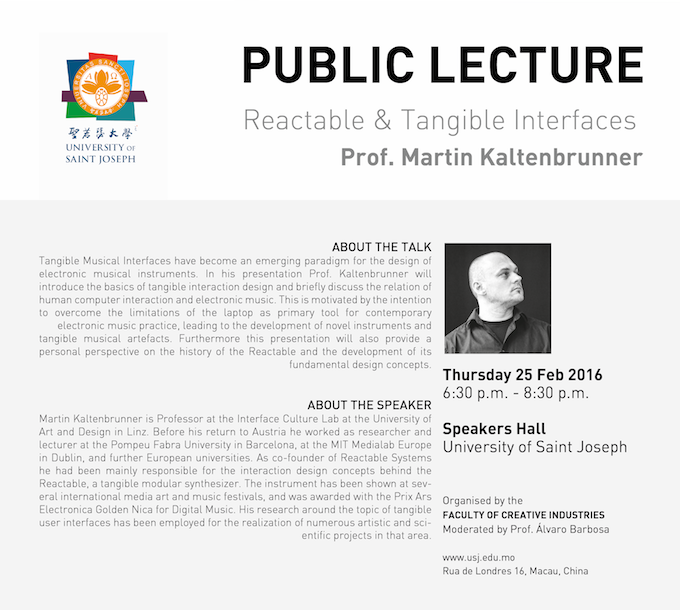 Description of the talk:
Tangible Musical Interfaces have become an emerging paradigm for the design of electronic musical instruments. In his presentation Prof. Kaltenbrunner will introduce the basics of tangible interaction design and briefly discuss the relation of human computer interaction and electronic music. This is motivated by the intention to overcome the limitations of the laptop as primary tool for contemporary electronic music practice, leading to the development of novel instruments and
tangible musical artefacts. Furthermore this presentation will also provide a personal perspective on the history of the Reactable and the development of its fundamental design concepts.
Short bio:
Martin Kaltenbrunner is Professor at the Interface Culture Lab at the University of Art and Design in Linz. Before his return to Austria he worked as researcher and lecturer at the Pompeu Fabra University in Barcelona, at the MIT Medialab Europe in Dublin, and further European universities. As co-founder of Reactable Systems he had been mainly responsible for the interaction design concepts behind the Reactable, a tangible modular synthesizer. The instrument has been shown at several international media art and music festivals, and was awarded with the Prix Ars Electronica Golden Nica for Digital Music. His research around the topic of tangible user interfaces has been employed for the realization of numerous artistic and scientific projects in that area.
---