Public Lecture: Through the Lens: The Life and Challenges of Photojournalist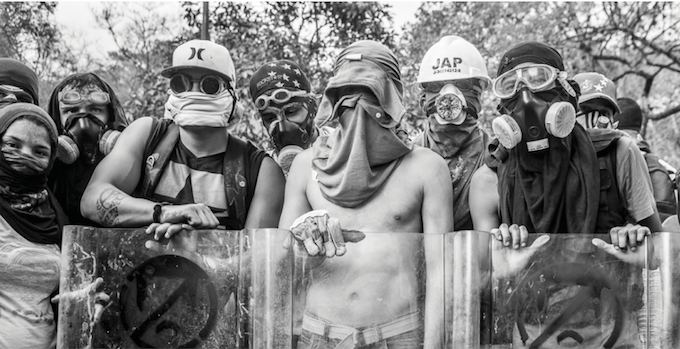 event
Public Lecture: Through the Lens: The Life and Challenges of Photojournalist
Public Lecture: Through the Lens: The Life and Challenges of Photojournalist by FCI on 27th September 2016.
---
---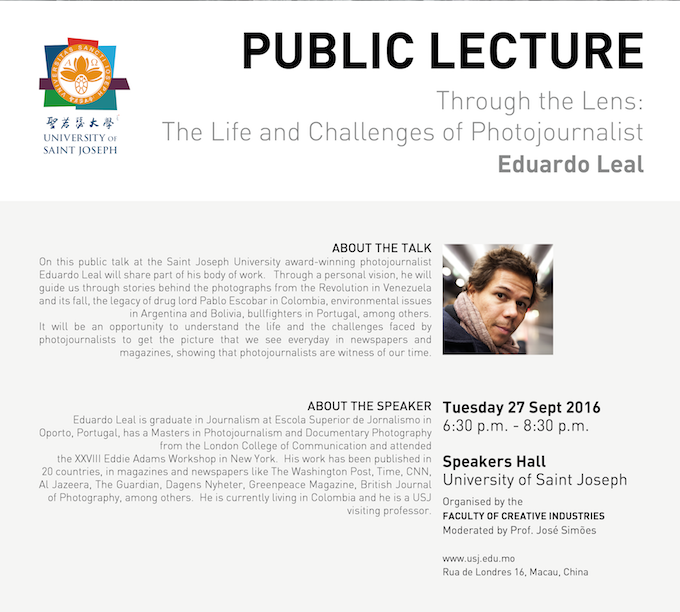 About the Talk
On this public talk at the Saint Joseph University award-winning photojournalist Eduardo Leal will share part of his body of work.
Through a personal vision, he will guide us through stories behind the photographs from the Revolution in Venezuela and its fall, the legacy of drug lord Pablo Escobar in Colombia, environmental issues in Argentina and Bolivia, bullfighters in Portugal, among others.
It will be an opportunity to understand the life and the challenges faced by photojournalists to get the picture that we see everyday in newspapers and magazines, showing that photojournalists are witness of our time.
About the Speaker
Eduardo Leal is graduate in Journalism at Escola Superior de Jornalismo in Oporto, Portugal, has a Masters in Photojournalism and Documentary Photography from the London College of Communication and attended the XXVIII Eddie Adams Workshop in New York.
His work has been published in 20 countries, in magazines and newspapers like The Washington Post, Time, CNN, Al Jazeera, The Guardian, Dagens Nyheter, Greenpeace Magazine, British Journal of Photography, among others.
He is currently living in Colombia and he is a USJ visiting professor.
---