Lecture Series on "Evidence & God" | Creation and Evolution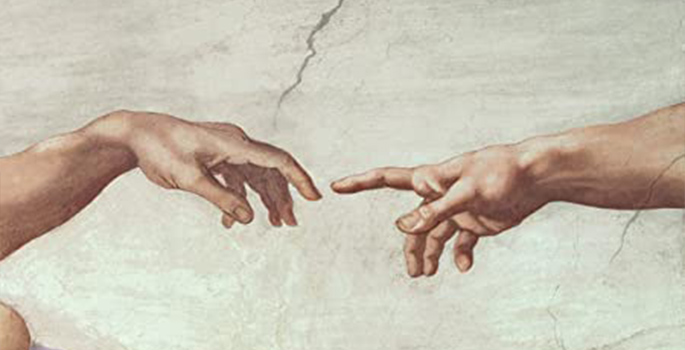 event
Lecture Series on "Evidence & God" | Creation and Evolution
The Faculty of Religious Studies and Philosophy will hold a Public Lecture on "Evidence & God" titled "Creation and Evolution" on 9 June 2022.
---
---
ABOUT THE SERIES:
Can we know that God exists? Is there evidence for God? Is there a conflict between science and religion? What constitutes good evidence for a religious claim? This lecture series explores answers to these questions.
ABOUT THE TALK:
The lecture reflects the relation between creation and evolution, specifically, the deeper meaning of God the "Creator of Heaven and Earth," and the difference to evolutionary theory in biological science. The lecture provides insights from Josef Ratzinger (Pope Em. Benedict XVI), and the swiss biologist Adolf Portmann, on the unique development and position of humans, compared to other mammals, and its relevance for understanding the mystery and mission of man.
ABOUT THE SPEAKER:
Prof. Franz Gassner
Franz Gassner, completed Professional School for Electrical Engineering, studied Catholic Theology in Austria, and a Master in Philosophy at Boston College. After his ordination, he worked in youth and academic ministry in Vienna. He completed his Ph.D. in Social Ethics in 2012. Currently, he is teaching philosophy, ethics, and theology at the University of Saint Joseph in Macau, and serves as Dean of the Faculty of Religious Studies and Philosophy.
---
Details:
Date: Thursday, 9 June 2022
Time: 6:30 p.m. – 8:15 p.m. (GMT+8)
Location: Don Bosco Auditorium, USJ Ilha Verde Campus
Organised by: Faculty of Religious Studies and Philosophy, University of Saint Joseph
---
Join Zoom Meeting
https://us06web.zoom.us/j/82562952856?pwd=TVJtMFNEWWlKbmROVFFFbFZFeFFKQT09
Meeting ID: 825 6295 2856
Passcode: 569778
---
*Free event, open to the general public
*Sessions will be conducted in English
---