GBA Inno-Career and Entrepreneurship Visit
event
GBA Inno-Career and Entrepreneurship Visit
The University hosts the GBA Inno-Career and Entrepreneurship for students and staff for this valuable outing experience on 21st December 2022. 
---
---
GBA Inno-Career and Entrepreneurship is now accepting registration. The purpose is to cultivate students' affection for home and country, integrate into the overall development of the country, as well as let students better understand the latest development of the Greater Bay Area and Guangdong-Macao In-Depth Cooperation Zone in Hengqin. The trip will provide a platform to broaden the horizons of innovation and entrepreneurship for students. For details, please refer to the contents below.
Date: 21st December, 2022 (Wed)
Organised by University of Saint Joseph
Co-organised by Macao Trade Union Union General Office Guangdong Office
Sponsored by: Macao Foundation
Target participants: USJ staff and students
REGISTER HERE >
You will receive a confirmation e-mail after your registration.
---
Fees: 
Macao Local Resident with valid BIR @MOP 100 per pax
Non-local Resident @MOP 300 per pax
*The above charges include transportation, F&B, and travel insurance within the organised trip ONLY.
Deadline for application (Upon secured payment): 6th Dec 2022 (Thursday)
*Please pay to:
BOC Account: 00180100106698844(劉*軒)
*Upload transaction Record / slip screen shot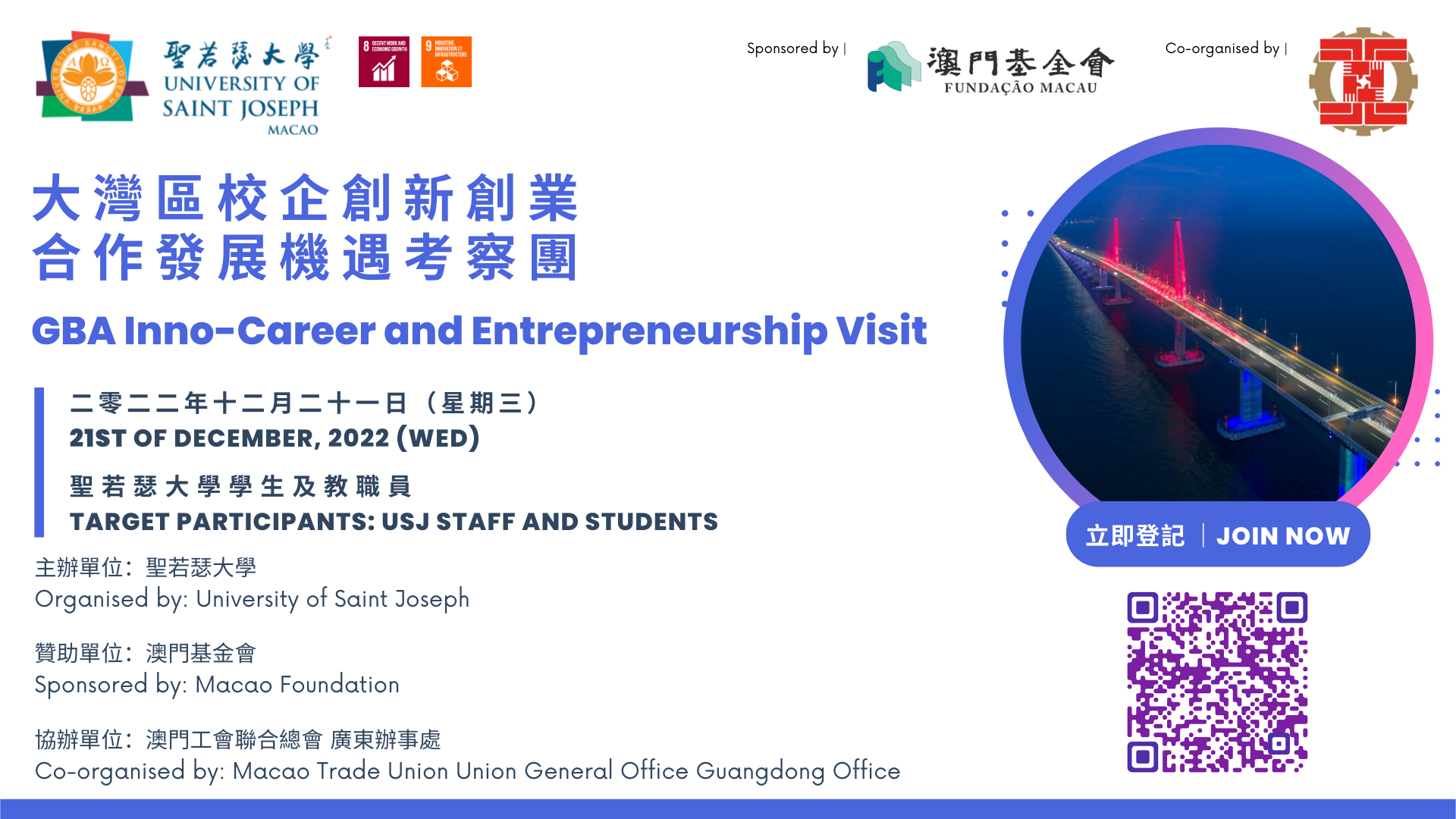 ---