FSS-MMSSC Public Lectures – I | Spirituality and Religion in Social Services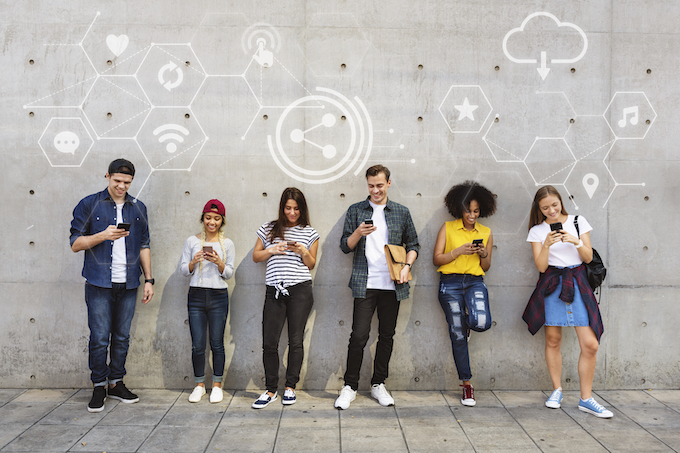 event
FSS-MMSSC Public Lectures - I | Spirituality and Religion in Social Services
On 28 October 2019, USJ's Faculty of Social Sciences and Mother Mary Social Studies Centre are organising an FSS-MMSSC Public Lecture titled "Spirituality and Religion in Social Services" by Prof. Vitor Teixeira & Prof. Stephen Morgan.
---
---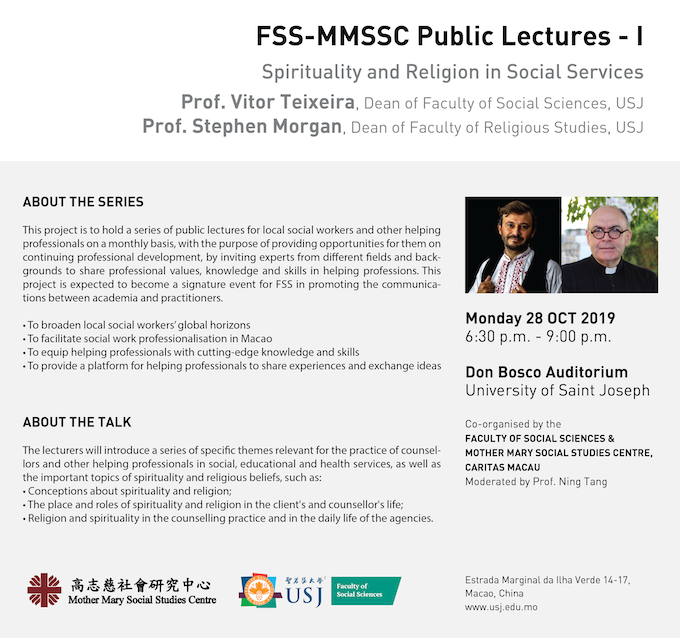 ABOUT THE SERIES
This project is to hold a series of public lectures for local social workers and other helping professionals on a monthly basis, with the purpose of providing opportunities for them on continuing professional development, by inviting experts from different fields and backgrounds to share professional values, knowledge and skills in helping professions. This project is expected to become a signature event for FSS in promoting the communications between academia and practitioners.
• To broaden local social workers' global horizons
• To facilitate social work professionalisation in Macao
• To equip helping professionals with cutting-edge knowledge and skills
• To provide a platform for helping professionals to share experiences and exchange ideas
ABOUT THE TALK
The lecturers will introduce a series of specific themes relevant for the practice of counsellors and other helping professionals in social, educational and health services, as well as the important topics of spirituality and religious beliefs, such as:
• Conceptions about spirituality and religion;
• The place and roles of spirituality and religion in the client's and counsellor's life;
• Religion and spirituality in the counselling practice and in the daily life of the agencies.
---