USJ ranked in the top 10% Universities in the world for Quality Education
730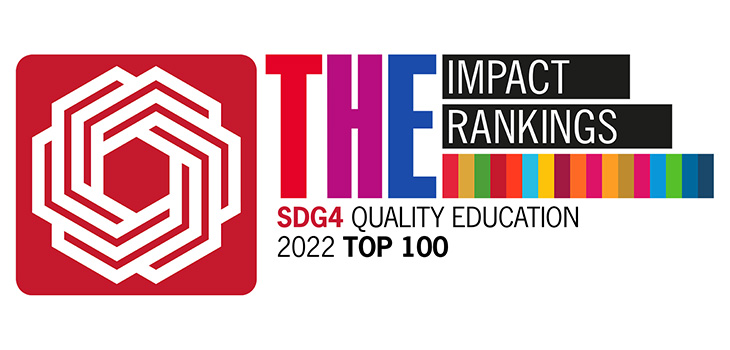 news
USJ ranked in the top 10% Universities in the world for Quality Education
10/05/2022
For the second year in a row, the University of Saint Joseph has ranked in the top-100 globally, for Quality Education, in the Times Higher Education Impact Rankings.
---
---
The University of Saint Joseph (USJ) has been ranked for the second year in a row in the Times Higher Education (THE) Impact Rankings for 2022. THE Impact Rankings evaluate universities' social impact and contribution to the United Nations (UN) Sustainable Development Goals (SDGs) Framework.
This year, THE Impact Rankings accepted 1,406 universities from 106 countries and regions, a 26% increase compared to last year's numbers. USJ also increased its impact scope ranking on 9 out of the 17 SDGs compared to last year's 5 SDGs.
The results, released on 26th April 2022, placed USJ in the top 10% of all universities, for its impact on Quality Education (SDG 4), attaining the 92nd position. USJ also kept its ranking globally in the top 20% for its contribution in marine sciences and sustainability (SDG 14), spearheaded by the Institute of Science and Environment.
Additionally, good institutional practices and active pursuit of scholarships and fellowships opportunities for disadvantaged students allowed USJ to rank in the top 35% in the world for the two new SDGs, namely Gender Equality (SDG 5) and Reduced Inequalities (SDG 10).
USJ also remains the 1st ranked university in Macao and placed at the 5th position in Greater China, concurrently with two Universities from Mainland China (Beijing Institute of Technology and Guangdong University of Technology) and one University from Hong Kong (Hong Kong Baptist University).
Commenting on the results, the Rector of USJ, Rev'd Prof. Stephen Morgan said, "The rankings, again, affirm USJ's excellent impact on the world. Being ranked 92nd in the world for Quality Education reflects the rigor and care that students find at USJ. Our size is our greatest asset, and to be ranked among the top universities in China is a testament to our adaptive engagement with the community and wider world."
To find out how USJ provides students with an education that follows the United Nations SDGs Framework, visit Education for the Sustainable Development Goals. The full ranking is available at THE Impact Rankings for 2022.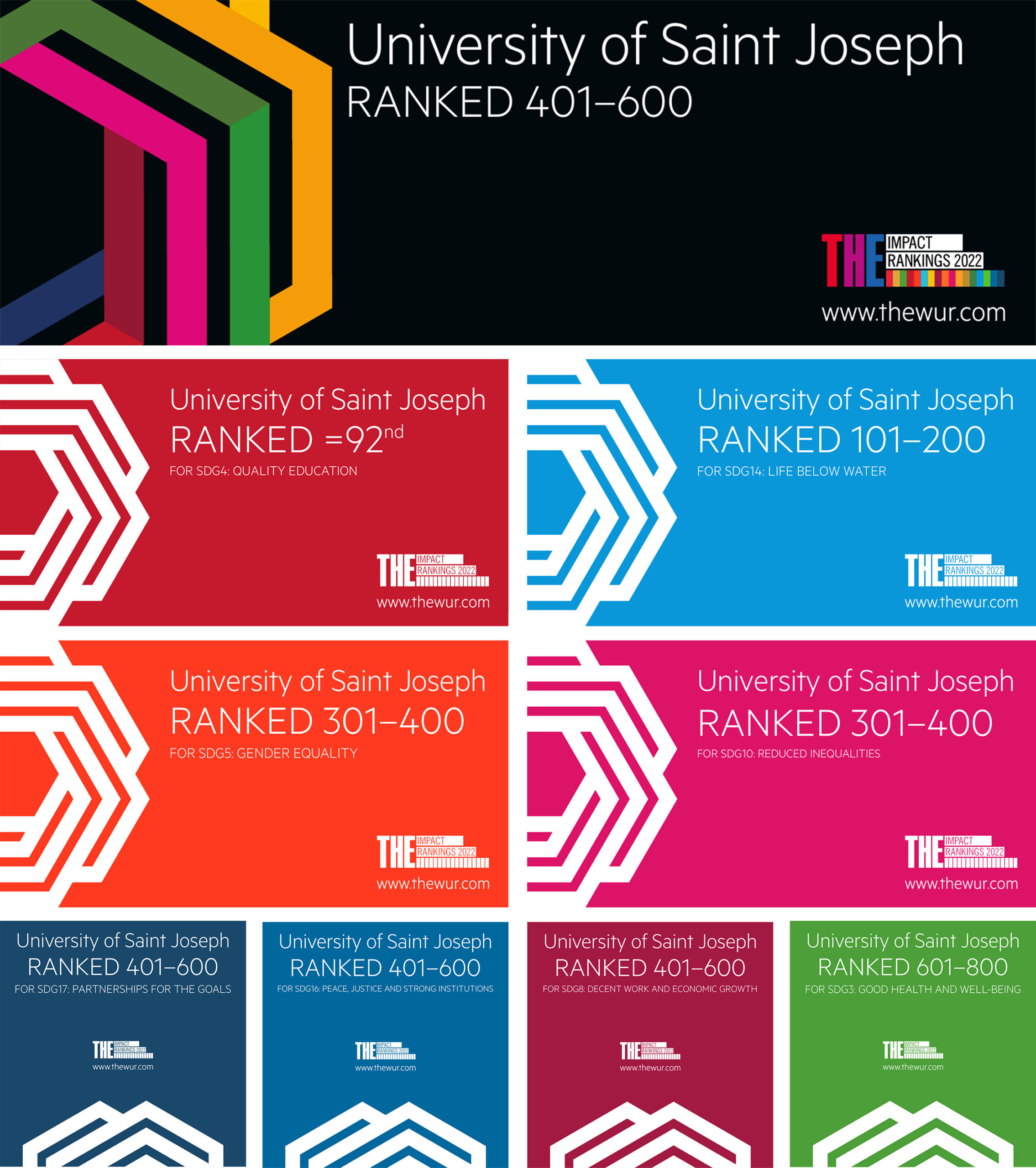 ---