Public Lecture: The Architectural Design of Ilha Verde Campus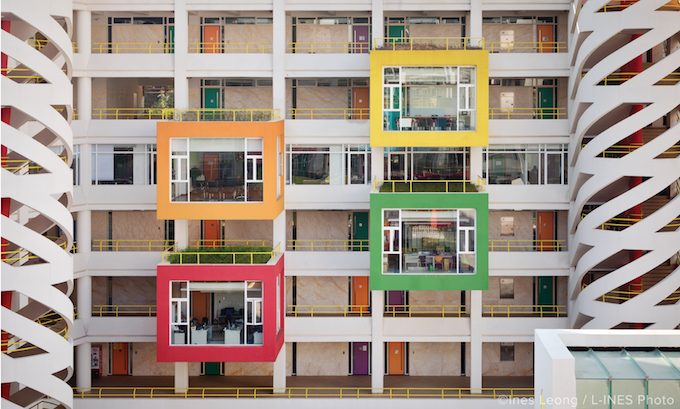 event
Public Lecture: The Architectural Design of Ilha Verde Campus
Public Lecture: The Architectural Design of Ilha Verde Campus by FCI on 23rd May 2018
---
---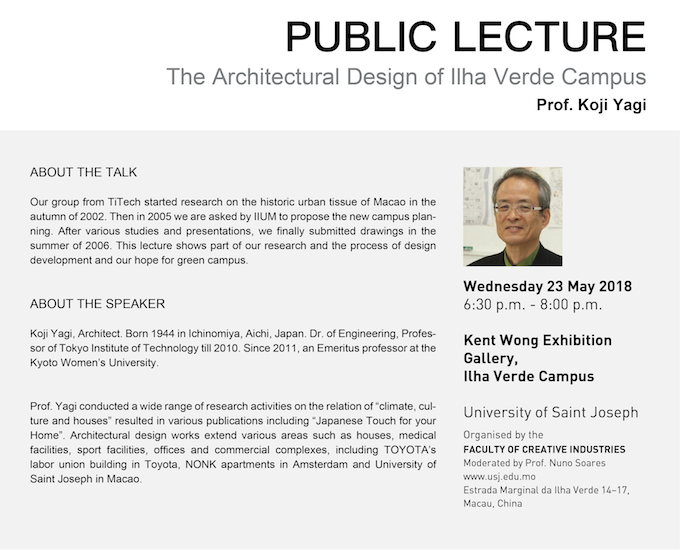 ABOUT THE TALK
Our group from TiTech started research on the historic urban tissue of Macao in the autumn of 2002. Then in 2005 we are asked by IIUM to propose the new campus planning. After various studies and presentations, we finally submitted drawings in the summer of 2006. This lecture shows part of our research and the process of design development and our hope for green campus.
ABOUT THE SPEAKER
Koji Yagi, Architect. Born 1944 in Ichinomiya, Aichi, Japan. Dr. of Engineering, Professor of Tokyo Institute of Technology till 2010. Since 2011, an Emeritus professor at the Kyoto Women's University.
Prof. Yagi conducted a wide range of research activities on the relation of "climate, culture and houses" resulted in various publications including "Japanese Touch for your Home". Architectural design works extend various areas such as houses, medical facilities, sport facilities, offices and commercial complexes, including TOYOTA's labor union building in Toyota, NONK apartments in Amsterdam and University of Saint Joseph in Macao.
---