Online Public Lecture: The role of Nature-based solutions for climate change adaptation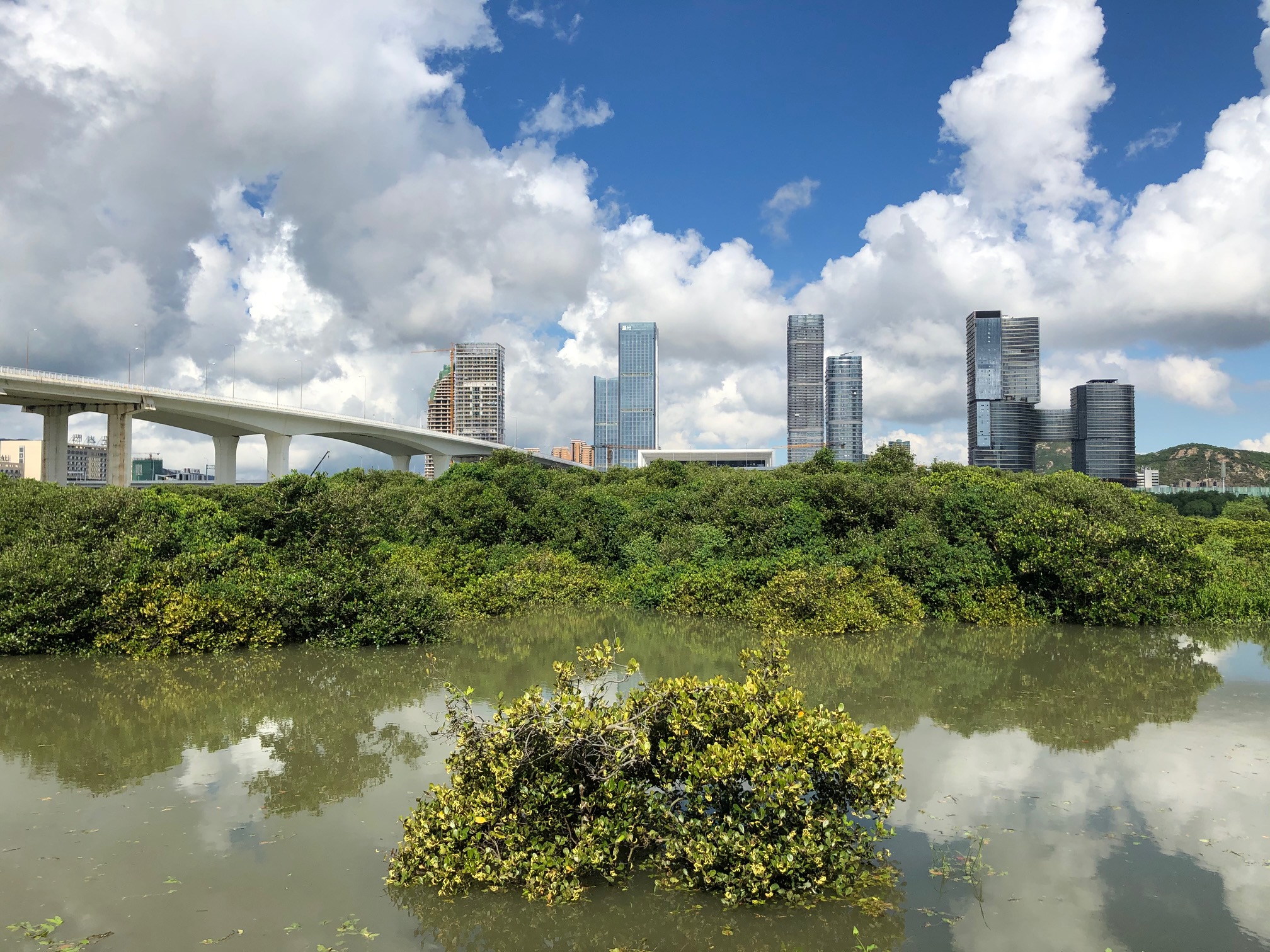 event
Online Public Lecture: The role of Nature-based solutions for climate change adaptation
The Institute of Science and Environment of USJ will hold an online public lecture titled "The role of Nature-based solutions for climate change adapta" on October 28, 2021.
---
---
About the Talk:
Our global society has seen a tremendous economic growth over the last decades; a growth that – one the one hand – managed to reduce the poverty levels at a global scale, while on the other hand led to the global issue of climate change. The linear economic model appears unsustainable in the long run. Hence, a new circular approach is proposed to adjust our priorities and re-orient present and future infrastructure investments. In this context, we look back to nature to find the solutions we need to increase the resiliency of our societies, to protect and restore the ecosystems, and to maintain the economic growth without further undermining the planet's boundaries. Nature-based solutions aim at this ambitious goal, especially due to their inherent ability to tackle climate change and provide a series of ecosystems services and social benefits. This presentation discusses the use of nature-based solutions in the new circular growth model, focusing on nature-based strategies for climate change adaptation, their multiple benefits and the need for awareness on nature-based approaches in the near future.
About the Speaker:
Dr. Alexandros Stefanakis is an Assistant Professor at the School of Environmental Engineering, Technical University of Crete in Greece. He is also Regional Coordinator of Africa and Middle East for the 'Wetlands for Water Pollution Control' Specialist Group of the International Water Association. He is Editor-in-Chief of the journal 'Circular Economy and Sustainability'. He is an expert in Ecological Engineering and Technology, specializing on the use of nature-based solutions for water and wastewater management. His expertise is the design of Constructed Wetlands for wastewater treatment and sludge dewatering and reuse.
---
Details:
Date: Thursday, October 28, 2021
Time: 17:00 – 18:30 Macau time (GMT+8)
Zoom Link: https://us06web.zoom.us/j/82978344318?pwd=aUFjRWZScHozcnhFbllFb1djQzEydz09
Meeting ID: 829 7834 4318
Passcode: 638928
Co-organised by: Institute of Science and Environment
Moderated by: Prof. Karen Tagulao
*This Public Lecture will be conducted in English
**USJ Public Lectures are free to attend and members of the public are very welcome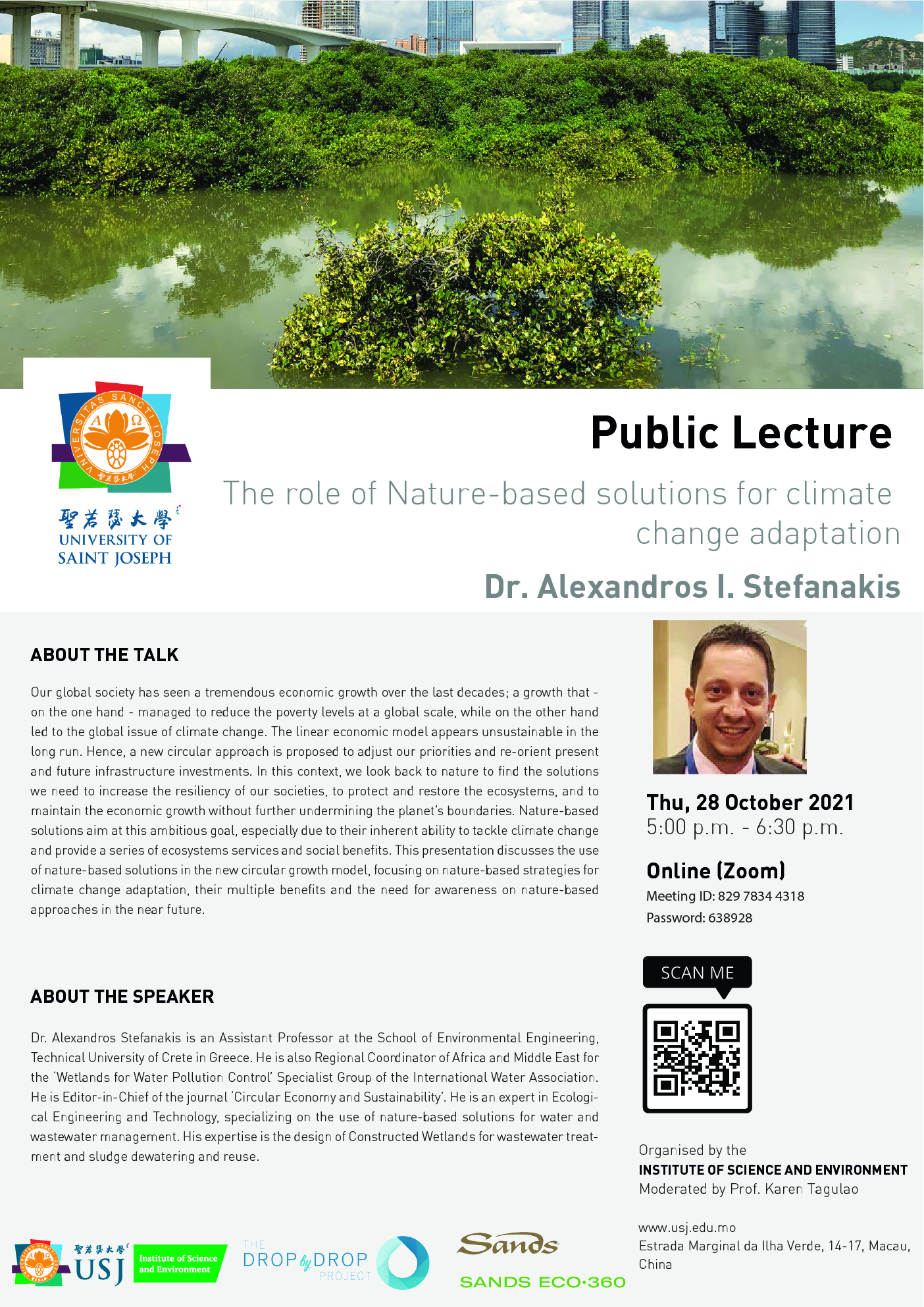 ---