Macao's Mangroves: A COASTAL TREASURE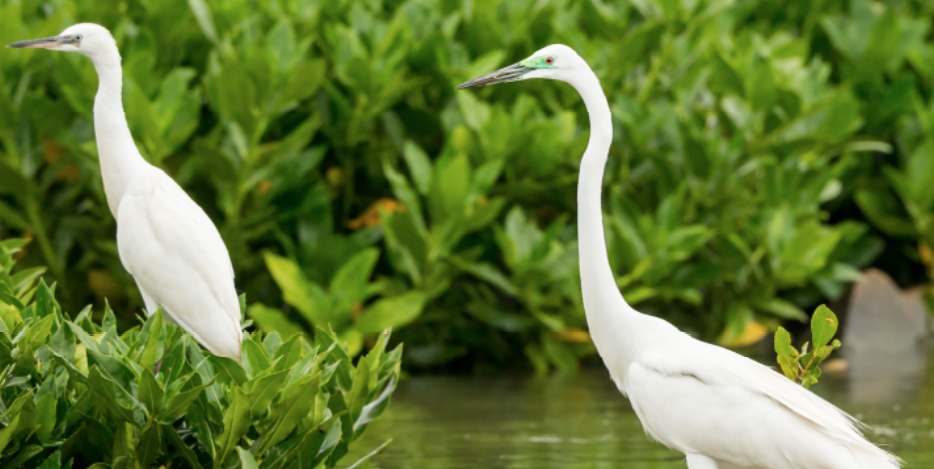 event
Macao's Mangroves: A COASTAL TREASURE
Institute of Science and Environment is organising an exhibition titled "Macao's Mangroves: A COASTAL TREASURE" in September 2020 at Kent Wong Exhibition Gallery.
---
---
EXHIBITION
01.09 – 30.09 / 2020
@Kent Wong Exhibition Gallery, Ilha Verde Campus, Univeristy of Saint Joseph
Join us for an exploration of this local coastal treasure and uncover the unique world of mangroves!
Opening Times
Monday to Friday | 9:00 AM – 9:00 PM
Saturdays | 10:00 AM – 2:00 PM
Mangrove forests are one of the most valuable ecosystems on earth and an important natural coastal treasure. They protect our coastlines from rising sea levels and extreme weather events, help mitigate climate change, improve coastal water quality, and host a wide variety of flora and fauna. Known in Chinese as紅樹林 (red forest), mangroves are unique, living along with intertidal and estuarine environments, where the land meets the sea.
Macao is home to a thriving mangrove forest that spans approximately 4km of the Taipa-Cotai coastline. Through scientific display boards, photographs, films, and interactive tank models, this exhibition will showcase the local mangroves ecosystem that makes up an essential part of Macao's natural environment. Moreover, mangroves artwork pieces from various local school students will also be on display. The exhibition, complemented by public talks and guided field visits to the local mangroves sites, aims to raise community awareness and curiosity, and encourage people to cherish this valuable habitat.
For more information regarding the exhibition, please contact Karen Arano Tagulao – karentagulao@usj.edu.mo.
Organiser
Sponsors
University of Saint Joseph | Institute of Science and Environment
Estrada Marginal da Ilha Verde, 14-17 青洲河邊馬路 14-17號 | Macau
© – All rights reserved.| Macao's Mangroves 澳門紅樹林
2020
---