2023 Guangdong–Hong Kong–Macao Greater Bay Area "Children and Youth Development Roundtable"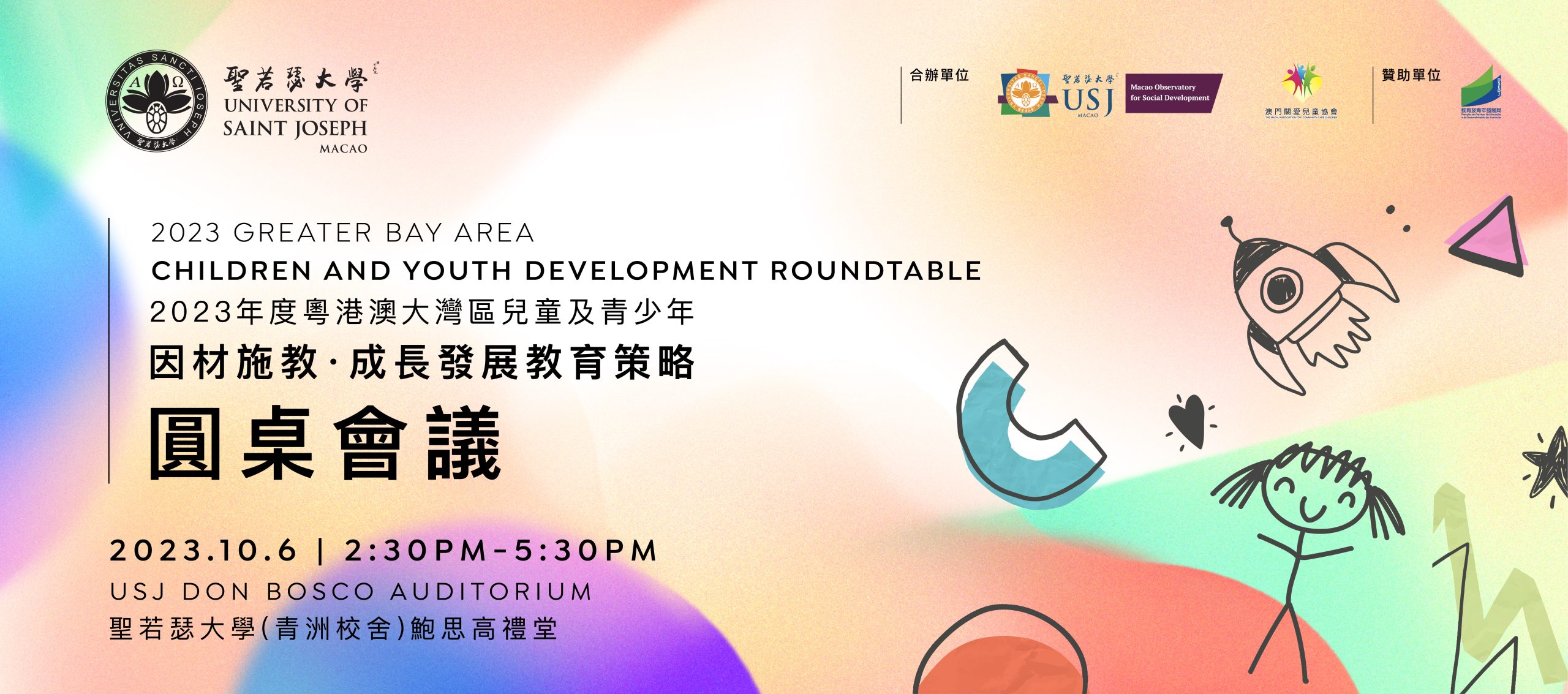 event
2023 Guangdong–Hong Kong–Macao Greater Bay Area "Children and Youth Development Roundtable"
The "2023 Guangdong–Hong Kong–Macao Greater Bay Area – Children and Youth Development Roudtable" will be held at the Don Bosco Auditorium on October 6.
---
---
Following up on the findings of the First and Second International Education Summit on "Teach Your Children According to Their Abilities" held in the past, this year's event will be held in the form of a roundtable meeting, inviting relevant education professionals, scholars and experts from Guangdong, Hong Kong and Macao to share their knowledge and experience through interactive sharing, and to explore and compare the education systems, education policies, education environment and resources of Macao with those of the neighbouring regions through academic research and experience accumulation. In addition, discussions will be held on how the above factors affect schools and educational organisations, teachers, students and families, which in turn affects the long-term development and planning of the society.
In order to meet the future objectives and measures of the Macao SAR Government's youth development policy, apart from inheriting the spirit of patriotism and love for Macao, and enhancing young people's sense of nationalism, this event also encourages the cultivation of young people's awareness of participating in and caring for the development of the society.
Details:
Date: 6th October, 2023
Time: 14:30 – 17:30
Location: Don Bosco Auditorium, USJ Ilha Verde Campus
Language: Cantonese
---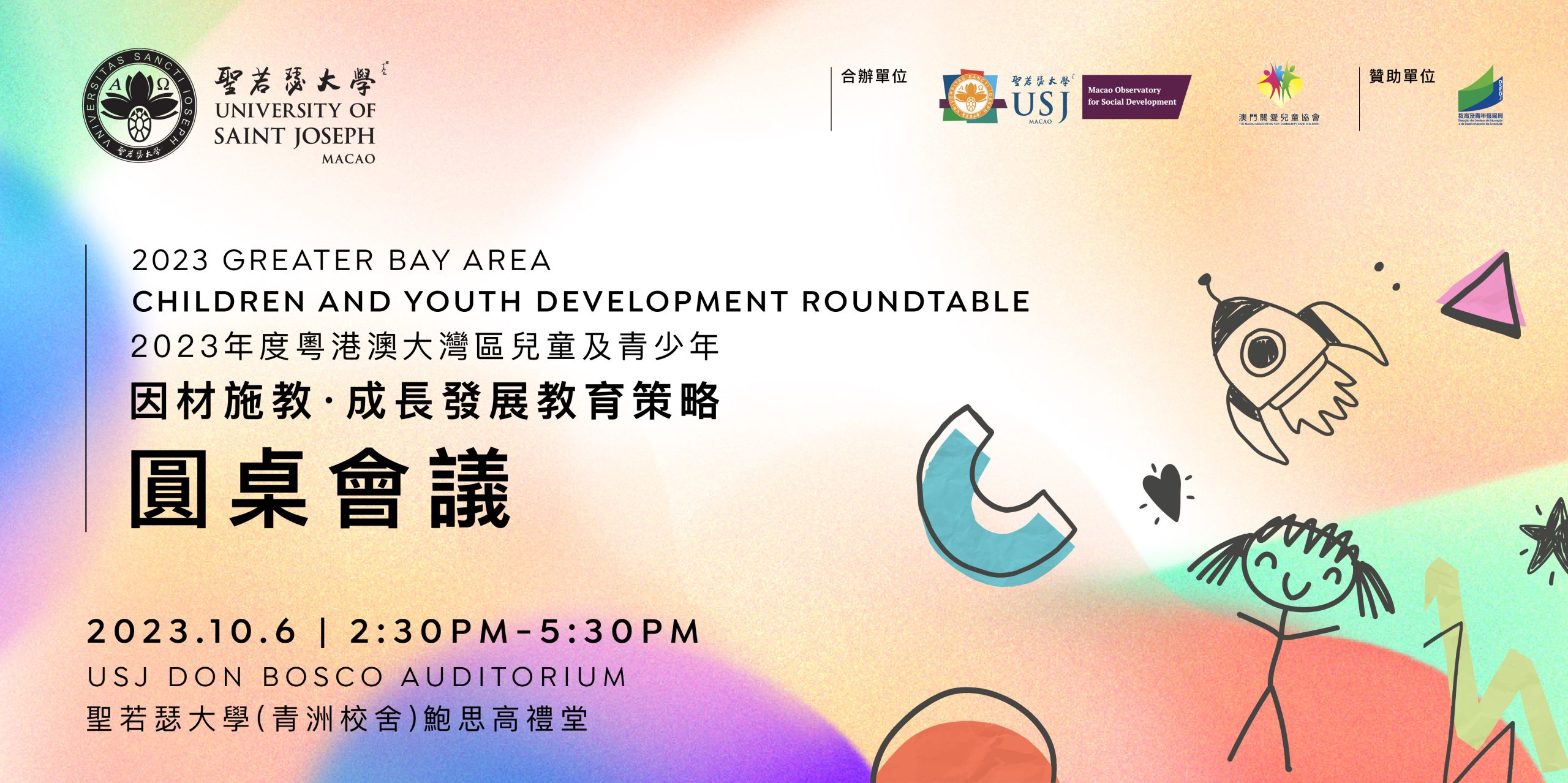 ---