Career Day
Career Day is an opportunity for students in the University of Saint Joseph to explore internship and career opportunities for their future. The Career Day aims to:
1. Help connect students with the business world
2. Offer students an insight into the potential jobs and careers available in Macau
3. Give employers an opportunity to meet with our staff and students in a relaxed and intimate environment
4. Introduce work experience placements to students over the summer period
Students
USJ Career Day is your opportunity to meet with company representatives about internships and full-time careers. Whether you are a first-year student, planning your graduation in the very near future, or somewhere in between in your academic career, you owe it to yourself to attend. This is also a great networking opportunity!
Employers
Employers are able to meet and talk with our talented students about your internship and full-time opportunities. This is an excellent chance to promote your organisation. Come find your next successful team member! New partners are always welcome. Should you require additional information or would like to register for next year's event, please contact OSAA Career Services at careers@usj.edu.mo.
University of Saint Joseph Career Day 2019
EVENT DETAILS
Thursday 11 April 2019 (Time: 10:00AM – 5:00PM)
Event address: University of Saint Joseph (Ilha Verde Campus) 14-17 Estrada Marginal da Ilha Verde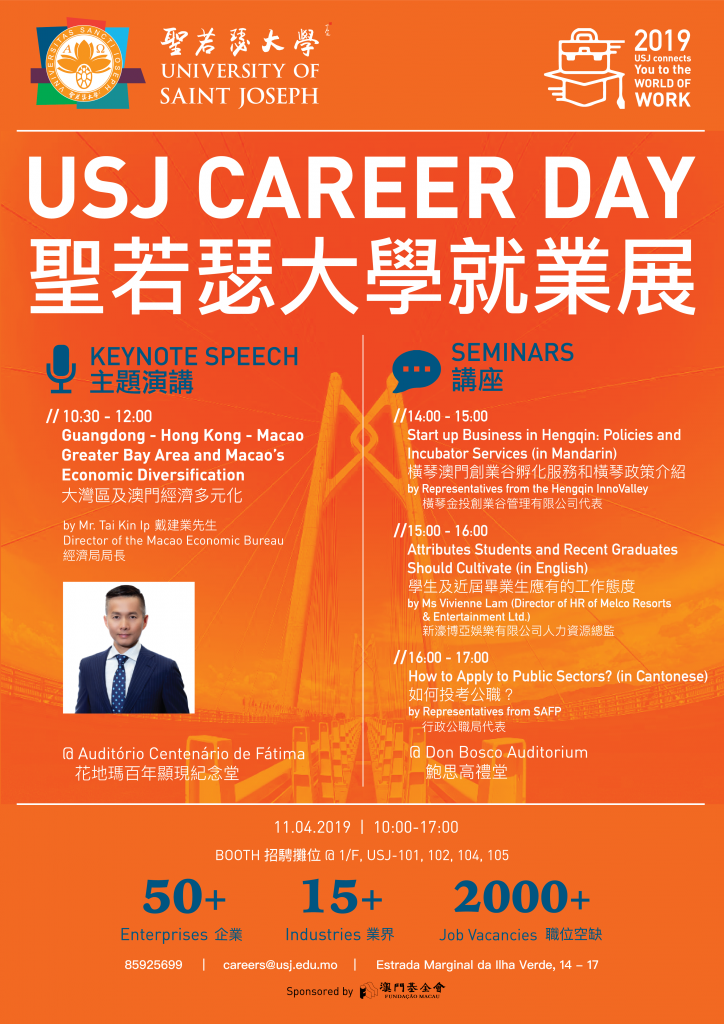 Below are some examples of what we have done in the previous Career Days:
2018
 
Career Day 2018 – TDM Television News
Career Day 2018 – TDM Radio News
Career Day 2018 – Macau Convention & Exhibition Economy Journal
2017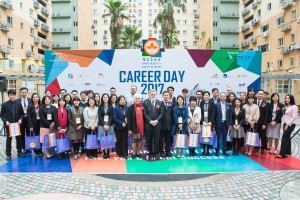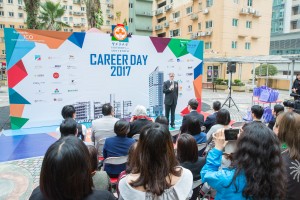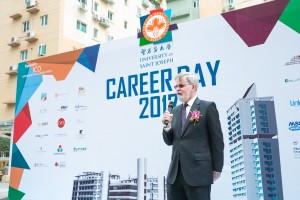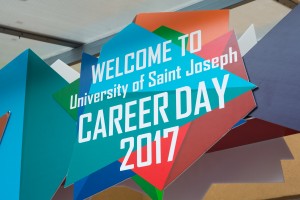 2016
2015
2014
2013