Overseas Summer Programmes
Due to the outbreak of COVID-19, currently identified in several countries across the globe, prospective Overseas Summer Programme Students are strongly encouraged to closely follow the World Health Organisation's safety measures and regularly check the Travel Alerts issued by the Macao SAR Government.
Our office tries to regularly confirm if the programmes will go on despite COVID-19 but some of the options listed below may no longer be possible due to its consequent constraints. Please make sure to confirm with the Host Institution.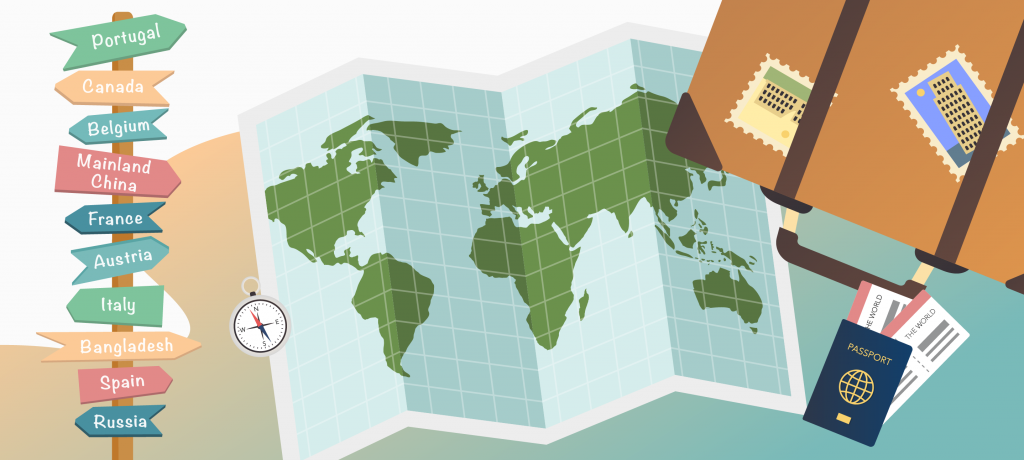 Listed below are several options you can consider for an overseas or online summer programme! After doing your research, contact PIRO via email (global@usj.edu.mo) with your chosen option(s) for more information.
ASIA & OCEANIA

AMERICAS

EUROPE
---
For more information, please contact:Public and International Relations Office (PIRO)
Location: USJ Ilha Verde Campus, Academic Building, 4/F
Email: global@usj.edu.mo
Mrs. Paula Mota (Director) +853 8592 5643 (ENG/PT/FR)
Miss Joana Costa (Officer) +853 8592 5645 (ENG/PT)
Opening hours: 09:00AM – 1:00PM & 2:30PM – 6:00PM (except weekends and public holidays)