International Cultural Fair & Languages Day 2019
events
International Cultural Fair & Languages Day 2019
On 10 May 2019, USJ will hold the International Cultural Fair & Languages Day 2019 at the Ilha Verde Campus
---
---
On Friday, May 10 2019, the University of Saint Joseph (USJ) will hold its annual International Cultural Fair & Languages Day.
It is a great chance to experience USJ's cultural diversity with performances, cultural booths, food tasting and more!
Doors will be open to the general public at 5:00PM.
For more information, please contact USJ – Public and International Relations Office via email at global@usj.edu.mo or phone at (+853) 8592 5644.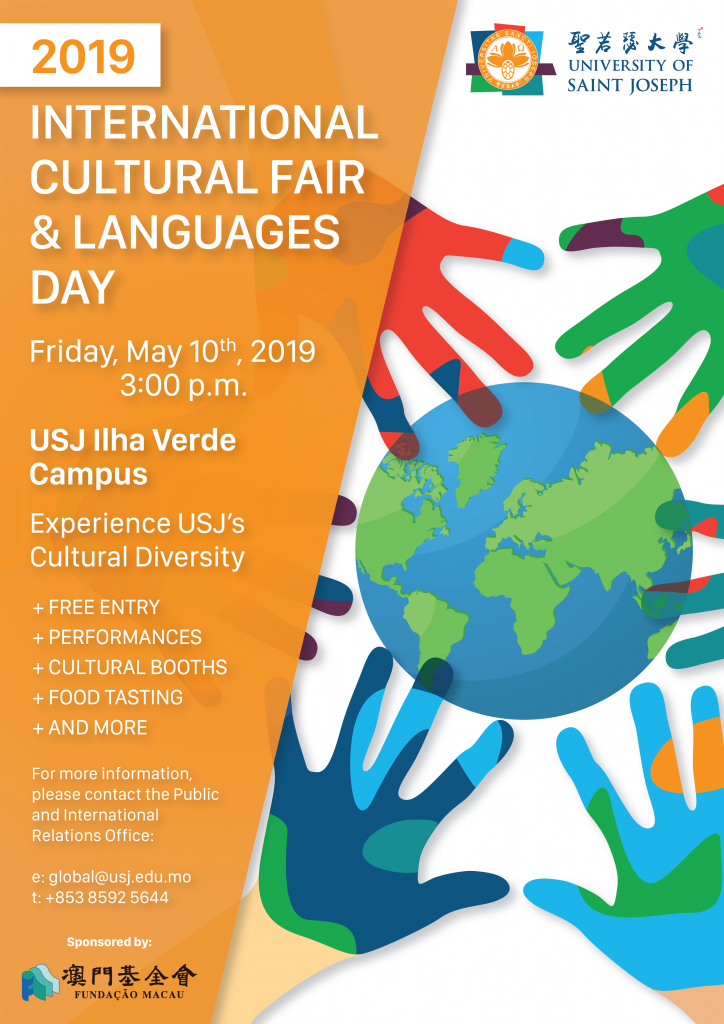 ---