---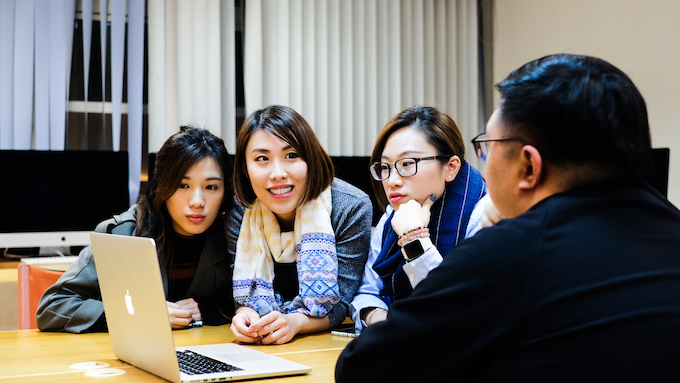 Our Master Program in Communication and Media is anchored on the bachelor Program in Communication and Media, a strong reputation degree that has attracted significant enrollment applications over the last few years. Upon the conclusion of this Master degree, students will hold knowledge and skills to develop academic and commercial research in the field of communication sciences. Furthermore technical and practical topics are covered, ranging from audiovisual production to online digital publishing techniques, reflecting upon the entire range of modern platforms from print to social media. This program embraces the core values of morality and ethics, which are responsible for human decisions and actions at an individual, communal, societal, and at the global level and it will address topics dealing with the interrelationship between media, cultures, and different forms of social organizations.
Typical Duration
2 years (evening) programme
Recommended Prior Knowledge
. There is no prior knowledge required
. Applicants are required to be proficient in English language
Teaching Medium
English
Total number of credits for graduation
40
Campus
Ilha Verde Campus
Programme's Government Approval (In Chinese and Portuguese only) (Click here)
Calendar
September to July
Weekly schedule
Mondays to Fridays
---
. Learning by practice
. Media and cultural production
. Media systems in different cultural environments
. Media and technology
. The relationship and articulation between mass media and mass‐self communication
. We will prepare you with a solid foundation in learning, exploring existence, as well as the function of using different fields and gaining expertise in advanced tools.
---
. Journalism
. Public Relations
. Multimedia
. Audiovisual media production
. Marketing
. Event management
. Visual culture
---
Study plan & description of modules
Here are the modules
---
Modules
Year 1 MasterYear 2 Master