---
The Bachelor of Architectural Studies will prepare you for a career as a professional architect.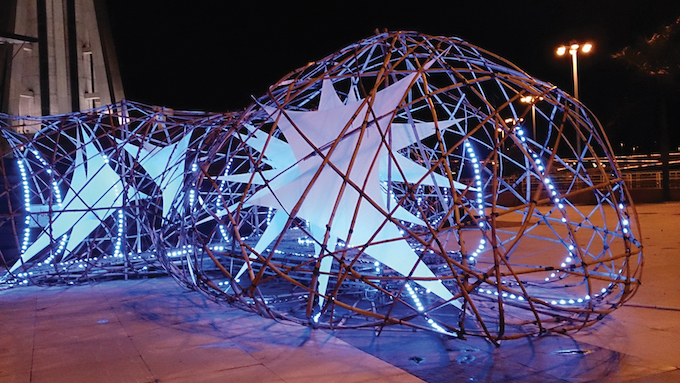 Description
As the first and only architecture programme in Macao, the Bachelor of Architecture enables students to develop the creative abilities and technical skills necessary to become an effective and respected professional in Macao and internationally. Addressing the full spectrum of relevant technological, urban, economic, environmental, social, theoretical, and historical issues, the curriculum emphasises ethics as well as expertise, requiring students to constantly evaluate the consequences of their work on the built environment and the natural world. Topics range from contemporary digital design techniques to architectural heritage preservation, and the entire programme is founded on an appreciation of the importance of sustainability and resource conservation.
Recommended prior knowledge
Students should have a strong interest in design and the built environment. A portfolio of creative work is required for application to the programme.
Typical Duration
4 years full-time (day) programme
Teaching Medium
English / Portuguese / Chinese
Total number of credits for graduation
148
Campus
Ilha Verde Campus
Programme's Government Approval (In Chinese and Portuguese only) (Click here)
Calendar
September to May
Weekly schedule
approximately 20 hours each week
Mondays to Fridays
09:00 to 18:30
Published on: 2015-08-27 14:26:20
As the first and only architecture program in Macau, the University of Saint Joseph curriculum adheres to international standards while remaining relevant to our specific
location in the world. Grounded on (…)
---
Design studios and lecture-based modules are taught by a mixture of local faculty members and eminent visiting professors. All are internationally recognized professionals, providing the opportunity to develop architectural skills in a global context.
Approved by the Macao government, this degree leads to a career of architectural-related professions.
---
• Architectural assistant
• Teaching assistant
• Architectural renderer
---
Study plan & description of modules
Students must complete all the following modules
Please click on any specific module to see its description.
---
Modules
Year 1 BachelorYear 2 BachelorYear 3 BachelorYear 4 BachelorOthersOthersOthersOthers