Graduate Academic Writing Enhancement Programme
研究生學術寫作提升課程
---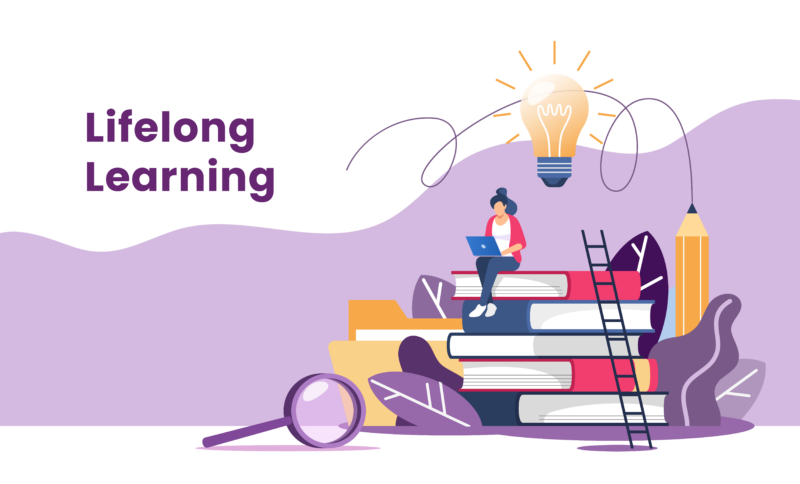 Lifelong Learning Office (LLO) is offering a course to our internal graduate students.
The course aims at helping students to meet the specific demands of their academic work, tackling issues in their field of interest and expertise. The students will have to ensure that they can express themselves effectively to communicate their ideas in both written and oral expressions, also focuses on developing students' abilities in writing and oral presentation of a wide spectrum of research genres, including:
Annotated Bibliography:
Students will be able to construct a list of relevant citations to books, articles, and documents that follows the appropriate style format for the discipline. Each citation will be followed by a brief descriptive, critical and evaluative paragraph.
Research writing skills for proposals
Students will develop effective argumentation techniques and organizational strategies in using appropriate language to craft different sections of their research proposals.
Research writing skills for presentations
Students will learn how audience and purpose influence the content, organization and language style of a presentation.
Aims of the course: Intended Learning Outcomes
1.Knowledge and Content Related
Students can:

a)   identify and address the needs and concerns of a variety of academic audiences in writing

b)    identify the overall structure and function of academic articles

c)    recognize the functions and conventions of different sections of a thesis/research proposal

d)    critically analyse and discuss issues and recent developments in your major area of study

e)  support ideas with appropriate evidence, and properly acknowledge sources

2. Academic Skills and Competencies
Students can:

a) make use of appropriate organizational structures, tones and formats in writing for different audiences and purposes

b) include citations and quotations seamlessly in research writing, and effectively synthesize different viewpoints to form a coherent argument

c) use accurate, fluent and persuasive language (vocabulary, structures and hedging) to write research proposals based on quantitative data, in describing experimental designs, and in formulating research questions and hypotheses, and engage readers right from the start

3. Ethical Standards
Students can:

demonstrate academic integrity in course assignments.


4. Vision and Orientation to the Future
Students can:

recognize the need to communicate courteously and appropriately in professional contexts.

Course Outline for Academic Programme for Postgraduate Students
Class

Topics

1

–  Using academic texts for speaking and writing

–  Brainstorming topics

2

–  Group discussions about the topics and receiving feedback

–  Narrowing down topics and finding a focus

3

– Evaluating source texts: Reliable & Unreliable Sources, Bias & Neutral perspectives

4

– Taking notes effectively from academic articles

5

–  Summarizing & Paraphrasing

–   Submit Annotated Bibliography (20%)

6

– Academic language & style I: Hedging, Writer's logic & Argumentation, Academic Word List

7

– Academic language & style II: Structure, Improving paragraphs, Cohesion and Linking ideas

8

– Identifying an author's stance, support and responding to them

9

–  Synthesizing multiple sources

–  Expressing your opinions about a topic

10

–  Addressing counter-arguments and rebuttals

–   Submit research proposal (40%)

11

– Slide Design and Content

12

– Transforming written language into spoken language, Presenting without a script

13

– Presenting creatively for different purposes

14

– Mock presentation & video review

15

– In-class presentation & feedback (40%)
Details:
Instructor:
Lecturer Ceci Kuan and Lecturer Geoff Churchill
Date:
07 November to 21 December 2022
Time & Schedule:
Mon & Wed / Tue & Thu 13:00 – 15:00

(click here for detailed schedule)

Duration:
30 Hours (15 Sessions)
Location:
Ilha Verde Campus
Language:
English
Delivery of Mode:
Face-to-face Lecture
Tuition Fee:
MOP2,000
Targeted Participants:
Current USJ internal graduate students
💡Tuition fee special offered available for: 
┃10% Discount (MOP 1,800)
USJ working staff and students
Members of AAUSJ (Alumni Association of USJ)
Next of kin relationship (spouses, children, and parents), for current internal staff, USJ students, and members of AAUSJ
Former LLO students
Notes: the D.S.E.D.J. 2020-2023 Continuing Education Development Subsidy Scheme is NOT available for this course.
Remarks: the above Conditions of eligibility are subject to the terms in the "Policy of Lifelong Learning Public Programmes Tuition Fee Discount" (LLO-529). The full version is available on the LLO website (click here), please be sure to read the Terms and Conditions contained in this document carefully since any use of this tuition fee discount for lifelong learning public courses constitutes your acceptance of the Terms and Conditions set out herein. In the event of any dispute concerning the matters in this document, the Lifelong Learning Office of the University of Saint Joseph reserves all rights to make the final decision.
---
HOW TO APPLY
A three-step flow of "Registration, Notification, Enrolment" applies.
Applicants should first register (through methods listed in the "Registration" section on our website) during the application period of a Programme. Accepted Registrants will be notified through SMS and they must complete the application process in person during the period mentioned in the SMS, with a valid copy of Macao Resident ID Card.
A certificate of completion will be issued for participants fulfilling an attendance rate of 70%.
Withdrawal applications must follow stated policies.
Remark: Programmes may be cancelled due to insufficient registration.