---
This programme is currently not accepting applications for the 2021/2022 academic year.
---
Overview
The Master of Choral Conducting programme focuses on the recent expansion of Choral Music in Asia and targeting students from different backgrounds, culture and experiences.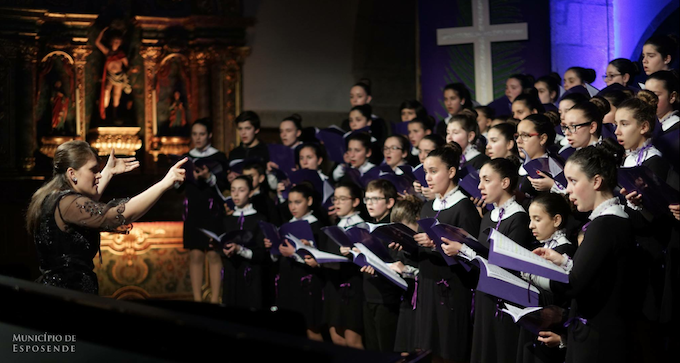 Description

This programme addresses the technical, artistic and social demands of a contemporary conductor, through a set of expertise that provide an accurate and truthful approach to the music score, a genuine understanding of musical requirements, a careful planning of public performances and the use of unmistakable conducting techniques. USJ's Master of Choral Conducting is designed as an intensive programme, ideal for students that cannot have a permanent presence in Macao. Therefore, the Curricular Modules are offered in 2 intensive periods of 4 weeks, during the first academic year (total of 8 weeks), and a second year of supervised dissertation development. Upon completion, students are awarded with a worldwide recognised Diploma, after working together with internationally renowned musicians and scholars from the Faculty of Creative Industries at USJ.
Course Duration
2 years full-time (evening) programme
Recommended Prior Knowledge
Students with bachelor's degree in Music will have priority for admission.
Teaching Medium
English
Total Number of Credits for Graduation
36
Campus
Ilha Verde Campus
Programme's Government Approval (in Chinese and Portuguese only) (Click here)
Calendar
September to July
---
Choral Conductor
Choral Musicology Researcher
Choral Music Professor
Music Educator
---
Internationally-renowned Faculty
Intensive Training for the Curricular component
Practical Choral Conducting practice
---
USJ's MCC, one of the very few intensive Choral Conducting Master Programs in Asia, aims to attract students from different cultures and different experiences. The technical, artistic and social demands on a conductor are heavy and they require a set of expertise and abilities derived from correct and truthful approach to the score, understanding the music needs, carefully planning the activities for public appearances and, of course, adopting the clearest techniques. Through a demanding, intensive curricular program with a "cut to the chase" approach, the student will be exceptionally well positioned to answer the growing demand of skilled and well trained conductors, prepared musicians and responsible musical leaders.
---
Study plan & description of modules
Please click on any specific module to see its description.
---
Modules
Year 1