5 March 2015 AAUSJ visit to Liaison Office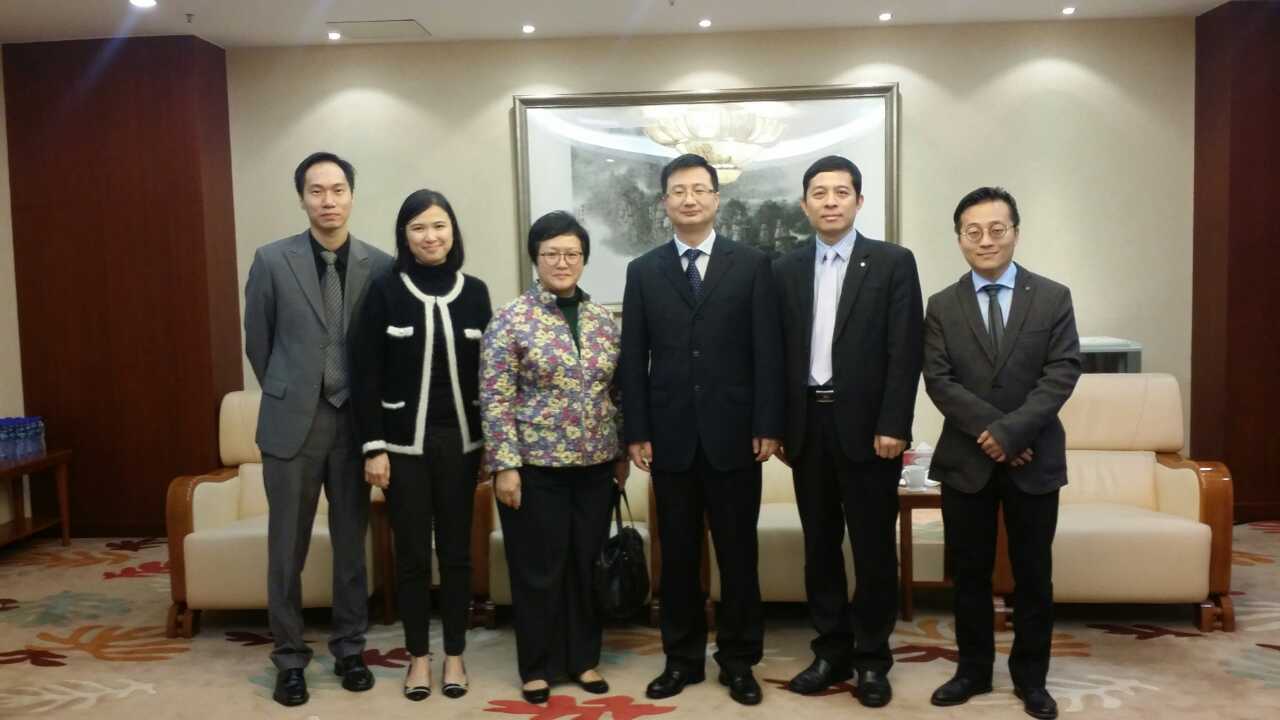 The Alumni Association of University of Saint Joseph (AAUSJ) visited the Liaison Office of the Central People's Government in the Macao Special Administrative Region on 5 March, and was warmly welcomed by Mr. Pu Hailong, Deputy Director-General of the Department of Culture and Education.
During this visit, Ms. Joyce Tang, President of the Executive Council of AAUSJ, presented the current status of the association and expressed their gratitude towards the Liaison Office for their continuous support. This year, the Liaison Office will continue to support the organization of the association's Chinese cultural trip to Beijing. This trip is also sponsored by the Bank of China, Macau Branch for part of the tour expenses. The Liaison Office hoped that faculty members, students and alumni of USJ can deepen their understanding of the Chinese culture through this trip.
Mr. Pu Hailong recognised the positive contribution of the association to the university, and further encouraged USJ's alumni association to continue serving as the platform to unite the alumni, support the development of the university and work together to contribute ideas and provide support to the Macau SAR Government in order to promote harmony and stability in Macau.
The meeting was very pleasant and harmonious. The representatives of the Alumni Association participated in this visit included: Mr, Benjamin Yue, Vice-Chairman of the General Assembly, Ms. Joyce Tang, President, Mr Addy Chan and Mr Roy Sam, Vice-Presidents and Ms. Teresa Loong, Director of the Office for Student Affairs of USJ.